Outsystems Platform
Given that the need for speed and accuracy is paramount for enterprise success, traditional, complex, and time-intensive development may be a sure recipe for failure. In today's hyper-competitive business landscape, agility is crucial for addressing customer needs and maintaining the edge. At Aaseya, we understand this critical need of our customers for multi-experience development and faster delivery cycles. We have partnered with OutSystems for its world-class and proven low-code platform.
As an OutSystems sales and delivery partner, we empower global enterprises to harness the cutting-edge low-code development platform to build future-ready applications rapidly and seamlessly in line with your business goals. OutSystems' visual, model-driven development, AI-powered low-code, and cloud-native platform has helped several customers quickly develop enterprise-grade applications with minimal business disruption.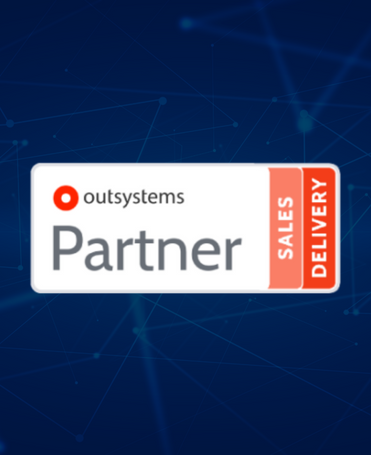 50+ certified OutSystems professionals and technical experts

Leverages a modern, enterprise-grade app development platform—OutSystems

Extends legacy systems with new interventions with no technical debt

Re-builds entire systems by creating robust, secure, and highly adaptable apps

Rich experience across industries, including insurance, pharma, finance, and O&G

Empowers IT and business teams to collaborate on transformational innovations

Delivers pixel-perfect responsive applications on OutSystems

Enables a phased approach and modernizes one component at a time
Join us at NextStep 2022 to get more insights on OutSystems-based digital transformation solutions and how we help our customers achieve world-class outcomes

Register now
Outsystems Consulting
Design services, appication architecture best practices, and CoE services to expand and scale your platform and team.
Pixel-Perfect Multi-experience Applications
Ensure pixel-perfect experiences across digital touchpoints, including chatbots, personal assistants, and wearables.
Mobile Application Development
Access seamless mobile experience using OutSystems Reactive UI natively across IOS and Android devices.
Full Stack Enterprise Applications
Leverage visual model-driven development with AI and DevOps to build transformative enterprise apps.
OutSystems Managed Support Services
Get 24*7 application support and enhancements services for both cloud and on-premise implementations.
Staff Augmentation
Expand and complement your development team with our certified OutSystems professionals.
Leading with Digital Innovation
Sign-up for a Free Solution Workshop