Why Aaseya
Aaseya, a leading professional services company in the low-code space, is hiring for multiple positions in Pega, OutSystems, UI/UX, QA, and Project management. Apply today to be a part of our team.
Be a Part of an Elite Team
Get the opportunity to work with the leading group of experts in low-code space, specializing in Pega and OutSystems platforms
Let your Talent shine with Aaseya
Work hands-on on big, transformational projects across multiple industries for a global customer base spanning 11+ countries. Get an opportunity to work on things you're passionate about to make a difference and create the future you want.
Be a Part of the Growth Culture
Thrive in the learning culture focused on our people's growth. Dedicated programs and learning paths specifically designed for your role, as well as a group of highly qualified peers ensure that you learn on-job as well as through certifications
Be a part of Diverse & Inclusive workplace
Work in truly diverse and inclusive environment where you matter! For us diversity, inclusion, and equality are a part of everything we do, not just a tick box exercise!
About Aaseya
Aaseya is a leading professional services company, specializing in Digital Transformation through the rapid delivery of Low Code and Digital Process Automation Technologies. Our team specializes in the agile delivery of two leading Software Platforms, Pega and OutSystems, delivering faster time-to-business value for our customers.
Headquartered in Hyderabad, we operate in 11+ countries, working with Banking, Insurance, Manufacturing, and Government organizations, delivering innovative enterprise solutions in the areas of Customer Experience, Business Operations, Legacy Modernization, Case Management and CRM. Aaseya is a subsidiary of YASH Technologies, a Global System Integrator, with 6,000+ employees serving 400 customers globally, delivering business transformation through IT.
Testimonials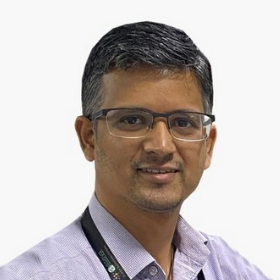 Rajavardhan
Enterprise Business Architect
"Aaseya is absolutely a people centric business with its prime focus always on its human capital in every department. We work together as a team to make Aaseya a great company with strong core values."
Venkat B
Certified Lead System Architect
"Time has flown by during my three years in Aaseya. I cherish all the memories of the people I have met during this time. I have learnt and grown professionally and personally during this time."

Payal Yadav
Principal Consultant
"Be it any level of the hierarchy, your opinions and suggestions are always welcomed, your hard work is appreciated, and you are valued. The positive environment, great leadership team, and the great group dynamics has made it a truly rewarding experience for me."

Kaushani Lahiri
Team Lead,QA
"Aaseya has a Connected, Autonomous, Nurturing and Motivating culture where I feel independent, comfortable, respected and motivated each day."

Upasana Singh
Lead Business Architect
"Aaseya considers people's aspirations and provides them a lot of room to grow."

Arijeet Mukherjee
Tech Lead – QA
"I joined Aaseya in 2020 and I must say it has been a very fruitful experience till now. There is this constant encouragement to excel in any platform we are working on. Aaseya also has a strong learning and development process that not only provides technical knowledge but also allows you to grow as an individual with the constant backing of senior members and the presence of high skilled associates, it has been wonderful working with Aaseya. I hope to grow more in the Aaseya family."

Rahul S
Associate Trainee
"At Aaseya I found pressure less learning, highly supportive people, best learning platforms, best trainers, best motivating people, good, hospitality, and innovative learning methods."

Rajasekhar Reddy Karumuri
Principal Consultant
"I joined Aaseya 2 years ago, and since then, there is no looking back. So far, I have worked on some amazing Pega projects where I have learned infinitely, and the challenging tasks have always brought the best out of me. It's motivating that my opinions, ideas, and solutions have always been heard, valued, and appreciated. Aaseya is expanding its roots globally, which has opened multiple Onsite opportunities for employees like me who had an aspiration to work on client locations. It's been truly an incredible experience working with team Aaseya."