Aaseya Inspection Solution (AIS)
Accelerating the Digital Transformation of Inspections Operations and Processes
Aaseya is excited to introduce the next generation low code inspections platform that removes the barriers for organizations to transform traditional manual inspection processes with modern technology and mobile solutions.
AIS enables organizations to transform standard operating procedures (SOP's) through highly configurable inspection templates, categories, checklist questions, violations, recommended actions and workflows with No Application Development.
AIS' low code platform also allows organization to extend our solution with unique business rules and integration to drive additional automation and value.
Digitalization of Inspections
With digitalization of the inspection process, organizations can close the gap with traditional manual processes by gaining operational efficiencies and inspections effectiveness.

AIS Inspections Solution Lifecycle
Although the inspections process may be different across industries and organizations, the AIS solution supports the end-to-end Inspections lifecycle applicable for all inspections.
With AIS' Inspections Configuration capabilities, organizations can configure the inspections processes based on your policies and regulatory guidelines, violations and actions, and capturing audio and video documentation.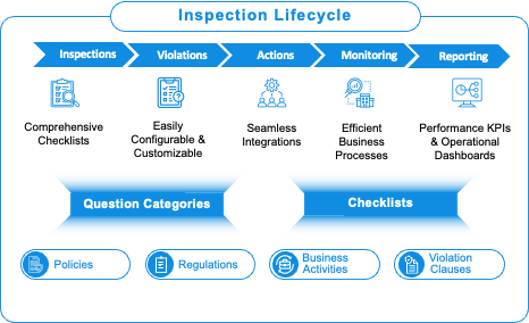 Configuring Inspections
The Aaseya Inspections Solution(AIS) enables organizations to quickly configure inspections processes by creating your specific inspections templates, categories of inspections and the specific checklists within each category with ZERO coding and development work.
Once the inspections configurations have been defined, the AIS Mobile solution utilize these configurations to guide the inspections process and workflows.
Inspections Templates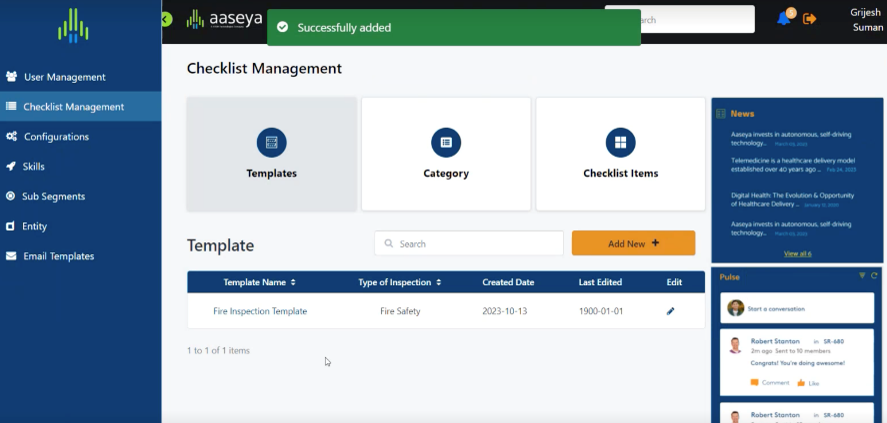 Define templates for different types of inspections.
Inspections Categories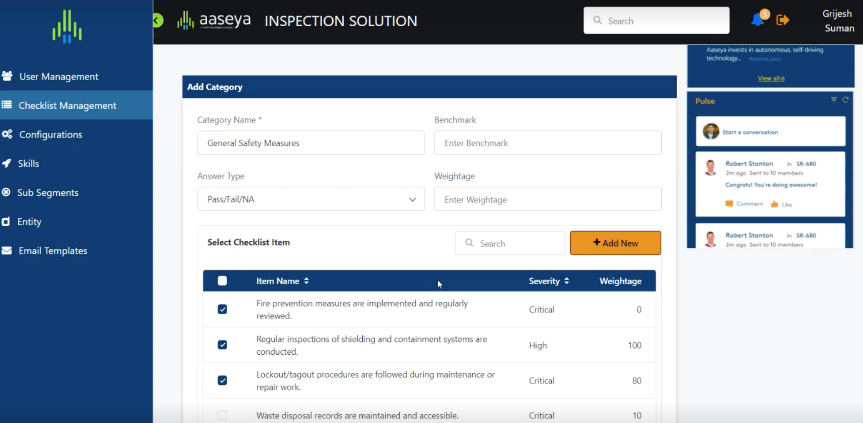 Organize your inspections by define relevant categories of an inspection.
Inspections Checklist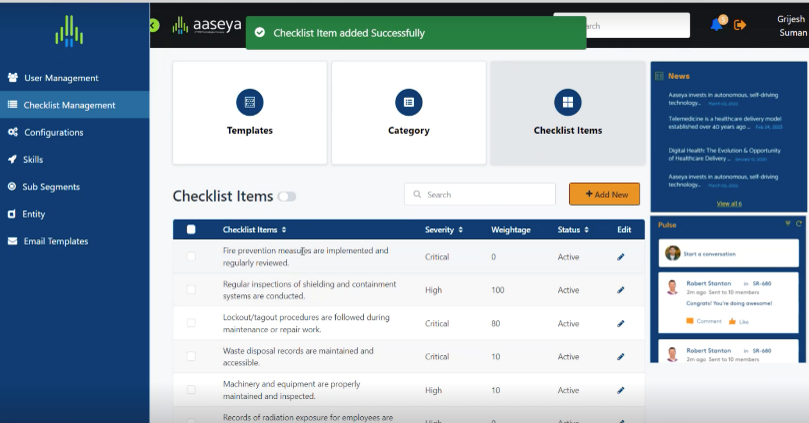 For each inspection category, define the specific checklists and checklist items to be answered.
Mobile Inspections Application
Based on the inspection configurations, the Aaseya Mobile Inspections Application utilizes the configurations to guide the inspector through the inspections process.
As inspector executes the inspection, the mobile application enables the inspector to capture audio, video and pictures as evidence to complement the inspection notes for each step of the inspection.
Inspector Worklist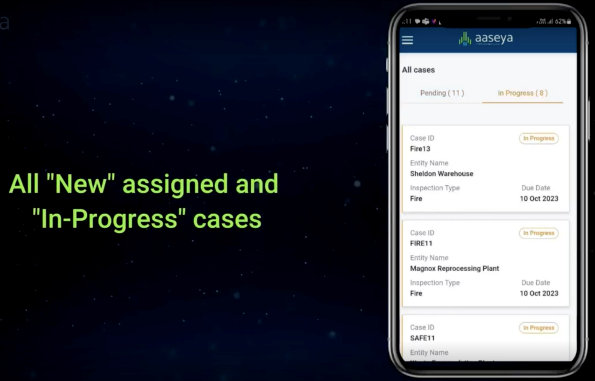 Inspectors manage their work through their work lists and can create new inspections.
Case Details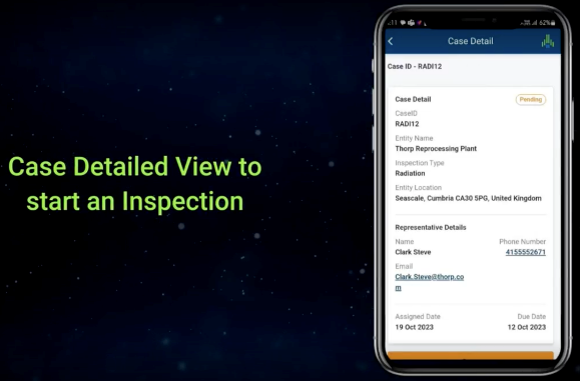 Case details are updated to reflect the scope of the inspections.
Inspection Process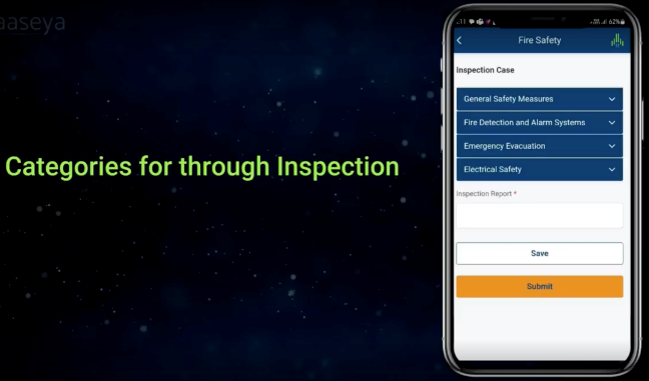 The mobile application guides the inspector through the process based on the inspection configurations.
Checklists and Findings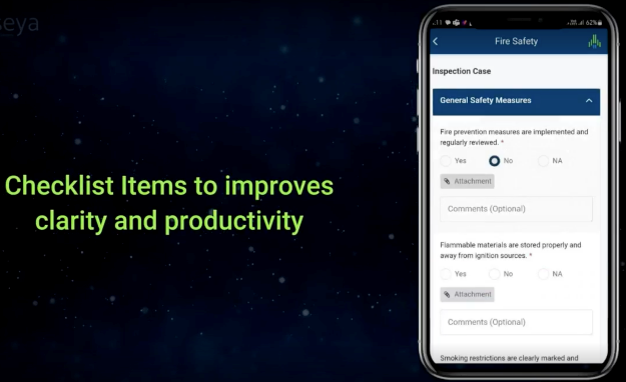 Checklists are presented to the inspector and document their findings along with audio and visual evidence as an attachment.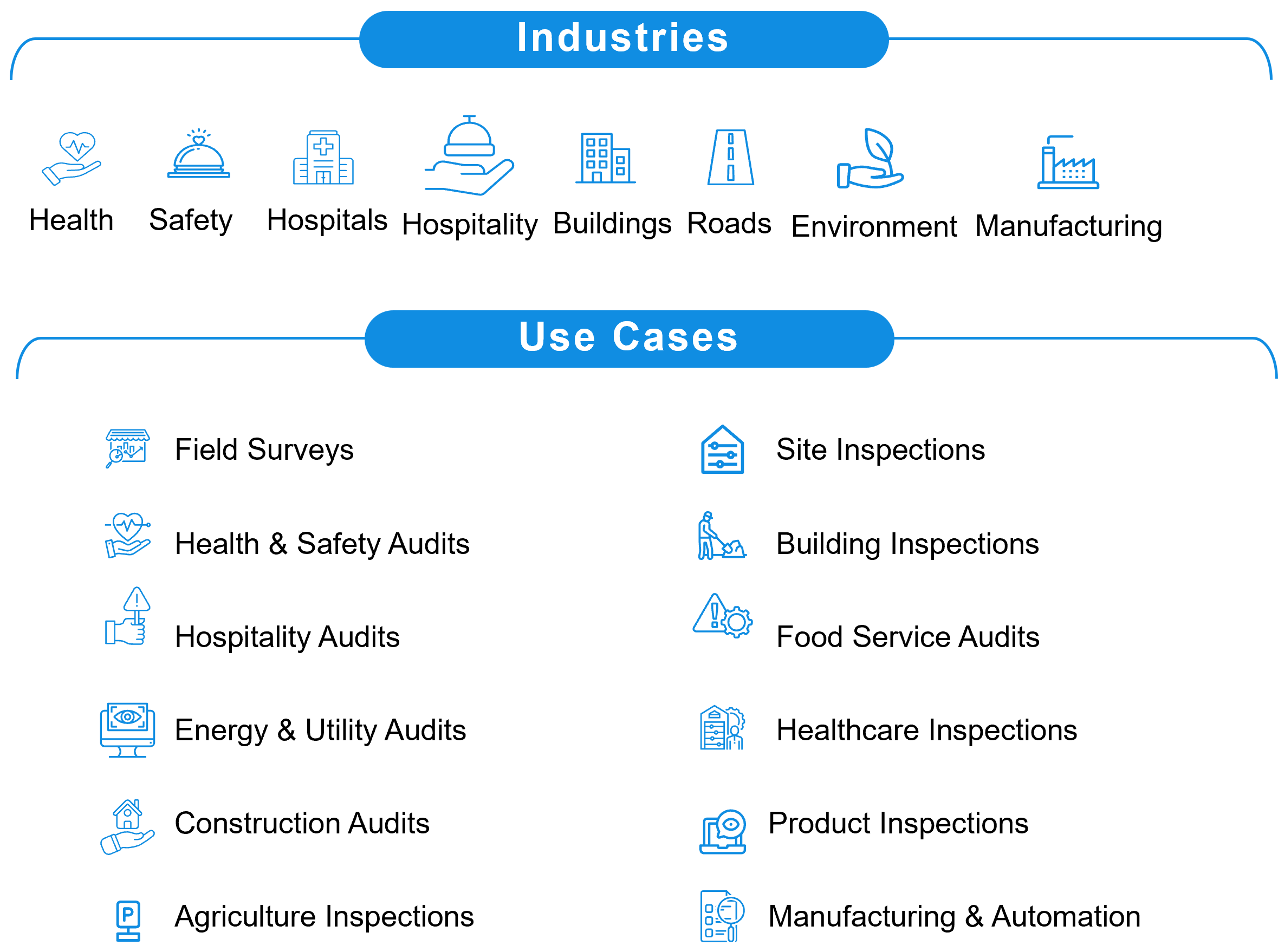 Start Your Inspections Transformation
With over 5 million inspections completed to date, AIS has delivered significant business value across multiple industries and a broad range of inspections.
We have removed the barriers to transforming and modernizing your inspections processes with user configurable inspections and can be up and running in less than 30 days
To learn more about the Aaseya Inspections Solution, please contact us to scheduled a demo.
Interested?
Contact us to find out more about how we can maximise the value of your OutSystems Platform.